This is the real-life inn from which the fictional David Balfour was kidnapped (thanks to the machinations of his uncle) in R L Stevenson's Kidnapped. The inn still stands today in the very picturesque village of South Queensferry which sits between the two Forth Bridges. As you can see from these photos the weather was threatening rain: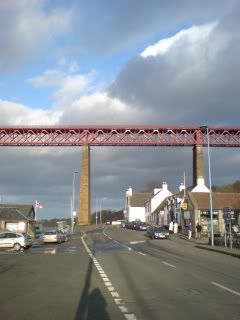 The inn sign refers directly to Kidnapped (although it makes me think of Treasure Island)
You can see how rough the waves were on the Forth here: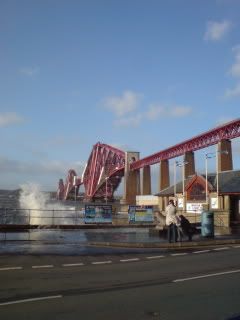 This is a moody picture taken from the High Street:
and finally a lonely pillar box contemplates ending it all ...